For some people that live in the apartment, it is hard to plant because of no ground or land to plant. But not for me that stay in forth floor apartment in Damansara Damai.
I was born at a small village near Mahang and Selama and sorrounded by the green and that's why I love green and really need a good quality of fresh air to live on. I know, you also the same.
Because of that, I took an effort to do some gardening just to ensure the green will always with me.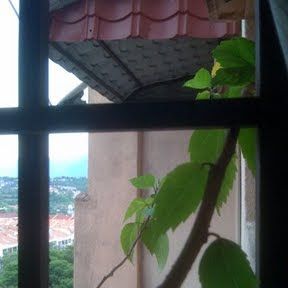 Our national flower, pokok bunga raya also there. Dah berbunga banyak kali yer...
I don't care of semak. Biar semak janji hijau ok?!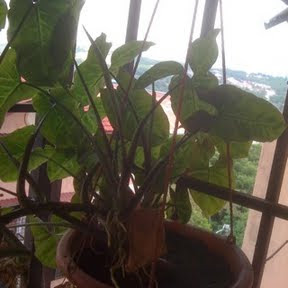 So everyone, start gardening and plant something to keep the green will also in your house. Tanah dalam pasu tue dibeli dari Giant. What to do... Kalau rumah atas tanah tak payahlah susah-susah bazir duit beli tanah tue. Tanah untuk berkebun ada juga dijual di Carrefour dan Tesco. The price is not quite different.
Jom next week kita ke Broga Hill, Semenyih?
- Posted using BlogPress from my iPhone